Encina High School
Class Of 1969
ANNOUNCEMENTS
•

ADOBE NO LONGER SUPPORTS FLASH PLAYER

Our class website had quite a bit of content that ran in Flash Player. Beginning last January, Adobe stopped content from running in Flash Player. Where you would have accessed this content on our website, you will now see the message "Adobe Flash Player is no longer supported."

I knew this was imminent but procrastinated on coming up with a Flash Player replacement. It will take me time to determine the best way to post the content (which I still have) to which we lost access and go through the time-consuming process of reposting the content.

In the meantime, I request your patience...

Chantelle Lehman (Biaggi), Website Administrator
Encina Class of 1969

•

WELCOME TO THE ENCINA CLASS OF 1969 WEBSITE!

FIRST VISIT?

Then click on our First Web Site Visit page to find out how to use our website and more!

•

SITE SECURITY

To increase site security, you will be 'verified' by the administrator before gaining access to all information that a classmate can normally view. We will send you an email asking you a question well known to Encina Alumni.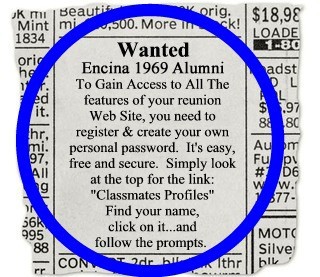 WELCOME to your very own Encina Class of 1969 web site created June of 2008! Your site allows you to easily:
Post information about yourself and your family.

Post current photos

Determine your own privacy settings.
Catch up with fellow classmates through email and/or your Message Forum page.
Enjoy photos and slideshows of your 20th and 40th reunions.

And lots more!
Join your class web site today and start sharing with your classmates!!!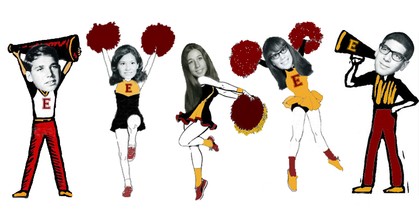 GO APACHES!!!
---