Encina High School
Class Of 1969
First Web Site Visit
WELCOME!
Read this page if you are new to this web site to get answers to your questions on how to join by creating a password, updating your classmate profile, as well as an overview on how to use our web site.

This web site is devoted to the Encina Class of 1969 and uses the ClassCreator web site system (www.classcreator.com). It is customized and maintained by me, your classmate web administrator, Chantelle Lehman (Biaggi), with permission from Alan Dankman, our class president, and Harlan Lau, administrator for the Encina High School Alumni web site at www.encinahighschool.com. Our site is free for you to use, contains no advertisements, and provides state-of-the-art web site capabilities which allow you to:
Post information about yourself and your family to share

Post photos

Catch up with fellow classmates through email and/or our Message Forum page.

Access your 1969 Encinian yearbook online.

Enjoy photos and slideshows of our 20th and 40th reunions.

Receive reunion information via email and safely pay for tickets online via PayPal or major credit card.

Determine your own privacy settings.

And lots more!
All while strictly protecting your personal data.
You have the option to password protect your personal profile which blocks the general public and search engines from accessing your profile details. Once you create a profile, you will also be able to see the profiles of your fellow classmates and interact with them. I set the system up to require all Address fields to be entered in your profile so there is a way to contact you if your email changes and you forget to update your profile (it happens!). I will post a senior photo (when available) in every classmate's profile soon after they join our site.

Contact information that you enter into this web site will be kept confidential. It will not be shared or distributed. Your information is private, your address and phone number can't be seen by the classmates unless you grant permission on your profile. When a classmate clicks on your name, all they will see of your contact information is your city and state and whatever personal information you choose to put in your profile. However, if you send a classmate a message through their profile, they will see your email address so that they can respond.

To join our site and to access any password protected pages on the site start by clicking on the Classmate Profiles page. This will take you to a page with all your classmate names, including yours. Find your name and click on it. Follow the prompts to create your profile. The password that you enter will be your login password so keep record of it. You can personalize your page with information such as what have you been up to since graduation in '69, school memories, your family, and photos.

If you click "Remember Me" when you log in and "X" out of our web site instead of clicking on Log Out, you will not need to log in next time you go to the site. Note there is a password retrieval feature to click on: "Forgot Password?" if you need to log in sometime and can't remember your password.

If you cannot find your name on the Classmate Profiles page, please click on Contact Us at the bottom of the page to send an email to request that your name be added. We welcome classmates who were in our class but did not graduate with us and other Encina alumni who can become Guest Members of our site.

If you change your email address, snail mail address, or phone number, please update those in your profile so we will have your correct information and can contact you regarding future class events.
After you join, just click on any page listed on the left bar beginning with Classmate Profiles and ending with Log Out. The ClassCreator system is pretty self explanatory. If you need any help, don't hesitate to click on Contact Us to send an email for help.

Check our web site often to keep informed on what our class is up to!
Enjoy and have fun with our new web site!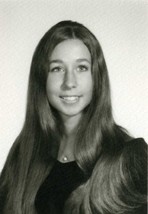 ~Chantelle~